Club Officers:
President:
Mark Carpenter
KG4AHX
Vice President:
Ken Smith
W4TKI
Treasurer/Secretary:
Aaron Shirah
KF4BHP
Kristen Shirah
KF4CHK
Contact Us
GARS
1754 Goose Hollow Rd
Geneva, AL 36340
The Geneva Amateur
Radio Society
has been in existence
since Mar 2004
and are looking for
additional folks that
are interested in
Ham Radio.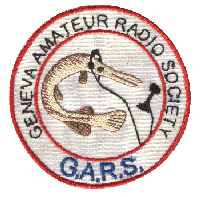 We had a club meeting this past Sunday at Price's Diner and it
was a good meeting, Nice to see everyone. Jim Johnson KC4HW
provided a presentation on how to format messages for the ARRL
traffic nets and other net procedure. It was very informative and
Interesting.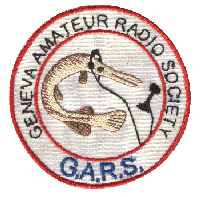 G.A.R.S SCHEDULE OF EVENTS
Please call (334) 684-7379 to find about any questions about the meeting, if it is scheduled and the details.
Installing W4GEN Solar Cells
Crestview GCVTN
147.36 tone 100.0
8 PM every night
Wiregrass ARC
Tuesday 7:30 PM
28.490 USB
8:00 PM 145.43 no tone
Wiregrass Amateur Radio Club
Thursday 8 PM
145.43 no tone
Alabama CW Net (AENB)
Daily 7:00 pm CST
3.575
Alabama Traffic Net (AENM)
Daily 6:30 pm cst
3.965